Join us all-season long during the NCAA and NFL (including NFL Sunday Ticket) games for these game-winning specials! (Dine-in only)
🏈 $10 Pitchers of Bud Light, Coors Light and Miller Lite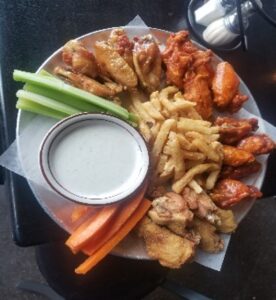 🏈 Wing Platter…$22
Everyone gets a touchdown with this amazing platter! 5 traditional buffalo, 5 plain, 5 barbecue, and 5 thai peanut wings served with carrots, celery, ranch and our sea salt battered fries.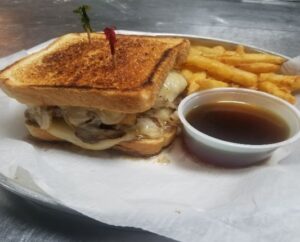 🏈 Field Goal Burger…$14
This double patty burger with double swiss cheese, sauteed mushrooms and onions served on texas toast will have your mouth watering as soon as it hits your table! Served with a helping of our sea salt battered fries or sweet potato fries drizzled with caramel sauce and topped with sea salt.